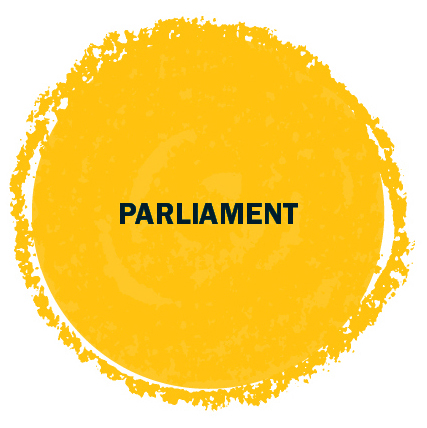 Let's turn the mobile phones on!
The Parliament is a new section of the 10th SIRikt conference. It is an event in the form of a discussion, which will strengthen the connections between the presenters and the participants in their viewpoints, even in those where there has been no agreement before.
A proposal, given to the parliament, is compulsory use of mobile phones in lessons. On the stage there will be six enthusiasts (Maja Vreča, Safe.si; Ditka Vidmar, Umni, zavod za ustvarjalne rešitve s pomočjo mnenj; Vinko Logaj, Zavod RS za šolstvo; Saša Divjak, Univerza v Ljubljani – Fakulteta za računalništvo; Nataša Pirc Musar, Odvetniška družba Pirc Musar; Srečo Zakrajšek, Inštitut in akademija za multimedije), who will present their professional and fun justifications, trying to persuade the audience to accept or reject the proposal. At the end of discussion, the proposal will be put to vote.
Participants of SIRikt conference, invited by the president of the parliament (Zoran Stančič, the Head of the EU Representation in Slovenia), will be able to take part in the discussion, too.
The final decision of the SIRikt parliament will be passed to the National Assembly and the public.
The Parliament event consists of three parts: